Diana, one of the founders of Elevated Coaching Academy, reached out to me to help her bring her dream to life. She has been working on developing this coaching certification, and shortly after starting, she recruited me to start building their online presence.
Elevated Coaching Academy already had a logo and brand guide in place when they came to me. I made a few adjustments to the brand guide by the academy's request, and then implemented it by creating their website.
The website was only the first step. I am grateful that Diana has entrusted me with their online presence strategy and all of their graphic needs.
We started with a user experience strategy session to create an initial plan to spread the word and make people aware of the Elevated Coaching Academy, with the main focus being a support group for coaches.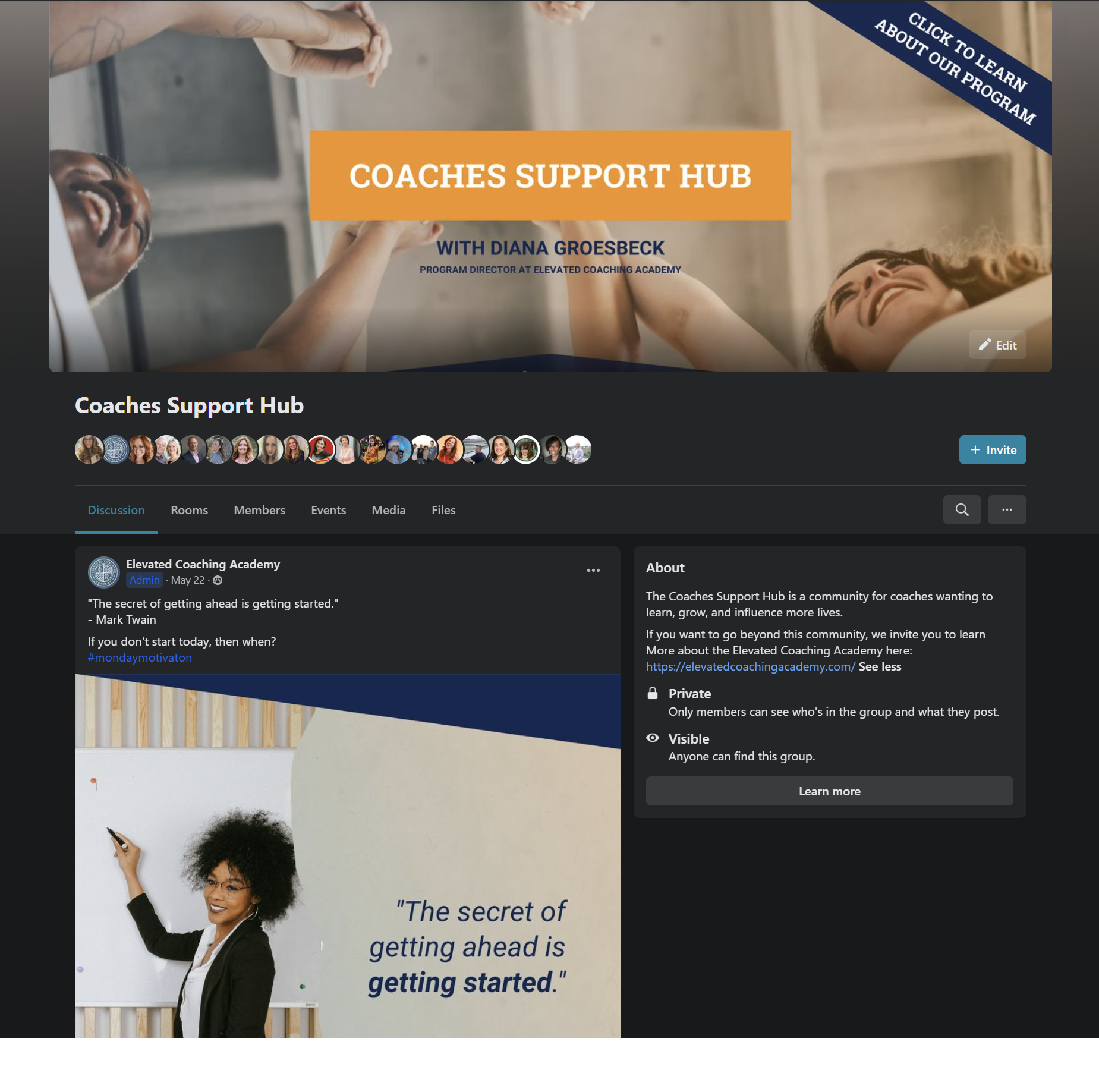 At this point I've also helped design their modules, worksheets, business cards, and any other graphics they've needed -- digital or for print.
And I maintain and update their website, with tasks such as updating onboarding forms for people interested in the certification program or creating special offer sale pages for when they are hosting live events.